Lee Bressler Explores the Latest Advances in Machine Learning and Artificial Intelligence
The hype surrounding machine learning and artificial intelligence continues to intensify, with 2019 expected to be a pivotal year for the technology.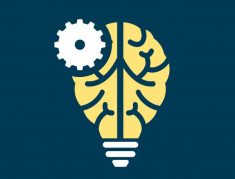 A hot topic of discussion for several years already, the hype surrounding machine learning and artificial intelligence still continues to grow. Industry experts anticipate 2019 to be a pivotal year for the technology, wherein which advancements in machine learning and artificial intelligence could turn the sector into something of a goldmine. That's according to Lee Bressler, an investor and capital markets executive based in New York.
From new and innovative uses for machine learning to the continued rise of so-called AI assistants, powered by rapidly evolving artificial intelligence, it's a market ready to absolutely exploding, says Bressler.
"The biggest thing to take into account is that, as far as machine learning goes, there's not a single industry out there which wouldn't benefit," suggests Bressler. From automotive to healthcare, it's his prediction that machine learning and artificial intelligence will begin to revolutionize different aspects of businesses right across the board in 2019.
In the stock market, for example, Bressler explains how a group of researchers has recently employed machine learning technology to successfully predict market performance. "This," he says, "has been achieved based entirely on publicly available documents, which is all the more incredible, and further demonstrates the power of machine learning."
Companies are also rapidly discovering how to use machine learning and artificial intelligence to read and interpret data, according to the New Yorker. "Through these interpretations, performed via machine learning and AI, companies are able to accurately predict the future by utilizing data collected in the past," Bressler reveals. This, he says, is an area which businesses of all shapes and sizes should be looking to exploit in the coming twelve months.
The belief that artificial intelligence is merely a robot programmed to carry out mundane tasks is no longer, according to Bressler. "From our homes, where many of us have begun to rely on AI devices, to business – company owners and executives are increasingly starting to see AI as fundamental to their success," he suggests.
Indeed, many huge multinational corporations are today working tirelessly on enhancing and improving relationships between humans and artificial intelligence in order to benefit their businesses.
"It's about continuing to develop AI so that it better understands the nuances of individual human interactions," points out Bressler, suggesting that artificial intelligence may soon be able to recognize, for example, more than simply what's spoken by an individual. "This could completely revolutionize countless industries, eventually altering how we all go about our daily lives," he adds.
"I believe," concludes Lee Bressler, "that 2019 will be the biggest year yet for machine learning and AI, without a doubt, wherein which we'll all begin to learn just how truly powerful these technologies can be."